About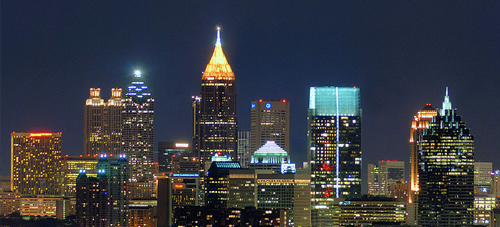 Community IX is now operating in 10 locations in Atlanta!
CIX-ATL allows ISPs, content providers and enterprises to quickly, cost effectively and easily exchange IP traffic at several sites in metro Atlanta.
CIX-ATL is open to all participants with networks located in the facilities listed to the right.
Benefits
Until further notice, 1 or 2 10G ports are free for the first year! *
* Connections delivered in Digital Realty at 56 Marietta St or 250 Williams St will incur a $200/month charge, billed on an annual basis, to recover costs associated with connecting to the Digital Realty meet-me room.
Locations
Digital Realty (formerly Telx), 56 Marietta St NW, Atlanta
Digital Realty, 250 Williams St NW, Atlanta
EdgeConneX (EDCATL01), 1003 Donnelly Ave SW, Atlanta
EdgeConnex (EDCATL02), 1101 Donnelly Ave SW, Atlanta
Equinix (AT1), 180 Peachtree St NW, Atlanta
Equinix (AT2/3), 56 Marietta St NW, Atlanta
Cogent, 55 Marietta St NW, Atlanta
CoreSite (formerly Colo Atl/American Tower), 55 Marietta St NW, Atlanta
QTS Data Centers (Atlanta-Metro), 1033 Jefferson St NW, Atlanta
QTS Data Centers (Atlanta-Suwanee), 300 Satellite Blvd, Suwanee